Thought For Food presents William Shakespeare's MEASURE FOR MEASURE, on stage November 23 – December 4 at Red Sandcastle Theatre. Tickets $15 – $25 on sale at brownpapertickets.com.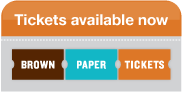 Thought For Food is putting a feminist spin on Shakespeare's sexually-fraught script by casting it entirely with powerhouse women from the Toronto theatre scene:
Genevieve Adam: Lucio
Joella Crichton: Juliet/Froth
Deborah Drakeford: Angelo
Stephanie Folkins: Mariana/Abhorson
Jacklyn Francis: Duke
Leah Holder: Claudio
Helen Juvonen: Isabella
Margaret Lamarre: Overdone/Barnardine/Nun
Catherine McNally: Escalus
Cara Pantalone: Elbow/Friar Peter
Alison Smiley: Provost
Victoria Urquhart: Pompey
Directed by Tyler Seguin
Original music by Melissa Morris
Piano by Tom Qu
Production design by Holly Meyer-Dymny
Production assistance from Christine Urquhart
Stage Management by Kathleen Hemsworth
This all-female staging of Shakespeare's provocative comedy transports the story to a Weimar-era cabaret where music, dance and titillation illuminate Measure for Measure's clash between lust and law.
This is a Canadian Actors' Equity Association production under the Artists' Collective Policy.