New France, 1661. A young French bride disappears into the forest. Has she run off to be with her lover, or is there something more sinister in the woods? While rumours of a supernatural creature spread through the settlement, everyone seems to be hunting for the missing woman, including an Indigenous fur trapper, the local doctor, a newly-arrived French soldier, and her jealous husband. But perhaps one of them is the beast that they fear.
Dark Heart is a suspenseful new play that retells the story of New France as a taut historical thriller. Touching on the European myth of the loup-garou (werewolf) and Indigenous legends of shape-shifting, this play challenges the traditional colonial narrative by giving a strong voice to both female and Indigenous characters.
Fans of Thought For Food saw Genevieve's captivating performance as Lucio in last fall's Measure for Measure and we're thrilled to be producing the second instalment of her New France Trilogy.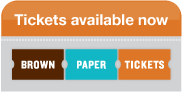 Featuring: Genevieve Adam, Audrey Clairman, Michael Iliadis, John Fitzgerald Jay, Paul Rivers, Garret C. Smith, Brianne Tucker
Written by Genevieve Adam
Directed by Tyler J. Seguin
Intimacy & Fight Direction by Siobhan Richardson
Set & Costume Design by Nancy Anne Perrin
Sound Design by Alex Eddington
Lighting Design by Imogen Wilson
Assistant Director Joelle Peters
Title Change
The keen-eyed among you have probably noticed something odd… not sinister, just different. You're scratching your heads right now, wondering "wasn't this play called something else?"
Well, you're right. We've changed the title and we want you to know why.
Throughout the development of the play, Genevieve has been in contact with members of various Indigenous communities. Through these contacts, it recently came to our attention that the title was becoming a barrier for some people – they were uncomfortable engaging with the content of the play based on the title alone.
While no one specifically asked us to change the title, it is our hope to share this play with the widest audience possible, so we felt it necessary to remove any perceived barriers and to keep the dialogue open with our fellow artists from the Indigenous community.
We want to assure you that the production is about building connections. They play itself addresses questions of cultural appropriation: Who gets to tell whose stories? Are there some words and stories too dangerous and/or sacred to share with other cultures? These are not easy questions to address and we want to make sure our production is sensitive to the cultures that are being represented on stage. One of the ways we are doing this is by engaging Indigenous performers to portray the Indigenous characters in the play and incorporating their feedback in the continued development of the play.
Blackfoot actor Garret C. Smith assisted in the development of Dark Heart after also appearing in Deceitful Above All Things and will be reprising his role as Toussaint in our production. Garret had this to say about the title change: "The big thing is being open to making such large changes as this. I'm happy (from a First Nations perspective) to see this kind of direct immediate action take place from the writer/creator."
Newsletter
Subscribe to our mailing list and stay up-to-date on Thought For Food activities!
We promise to only send you the most important emails…
Social Media
Stay up-to-the-minute by following us on Facebook, Twitter or Instagram!
Critical Praise
Thought for Food's most recent productions have been critical and audience hits.
The all-female Measure for Measure was praised for its originality and depth: "it would be a challenge to avoid the intoxicating effect of this production. If you're looking for an interesting (and relevant) new take on a classic Shakespeare tale, Thought For Food's interpretation should not disappoint." (The Theatre Reader) "Thought for Food's Measure for Measure is an immersive, sensual experience. I loved everything about it!" (Mooney On Theatre).
The Trial of Judith K. (a feminist retelling of Kafka's The Trial) earned accolades for its wit "laugh-out-loud funny before it hits you with its shockingly dark ending." (Stage Door), "like watching the Red Queen's court from Alice in Wonderland – utter madness." and for the strong performances that were described as "SNL worthy" (Theatre Reader).
The Memo (dissident playwright Václav Havel's masterpiece of absurdism) skewered disturbingly familiar issues in modern corporate culture with a madcap, scathing accuracy that made the production "hilarious and frightening as all good absurdist drama should be" (Christopher Hoile, Stage Door). Critics described it as "a definite must-see!" (The Charlebois Post) and "as freshly funny as it was fifty years ago, and frighteningly just as relevant" (Mooney On Theatre).